---
Nashville, TN, (Jan. 12, 2021) – Permobil, Inc. and LUCI announced today a partnership to provide LUCI's groundbreaking smart wheelchair technology through Permobil's industry-leading clinical education and commercial organization to Veterans Affairs' (VA) rehabilitation clinics in the United States.
Through this partnership, Permobil representatives serving VA facilities will become the exclusive contacts for LUCI within the VA network. The company's dedicated sales and extensive clinical education teams will support the sale, installation, and training of all available LUCI models, including on non-Permobil wheelchairs, as they are released.
"Permobil has a rich history of servicing and supporting the VA and we are committed to bringing the most advanced technologies in the industry to help improve veterans' lives," said Chuck Witkowski, president of Permobil Americas. "We're excited by this partnership with LUCI to bring their smart wheelchair technology to the individuals who put our safety first – our veterans."
LUCI's first-of-its-kind hardware and software platform offers proactive safety features that are simply expected on other motorized vehicles. This innovative technology provides users with collision avoidance, drop-off protection, and alerts for tipping dangers which are not currently available on power wheelchairs. This can benefit both new and current users and allow them to explore new environments with confidence, such as driving within crowded areas. LUCI attaches seamlessly to the base of a power wheelchair and uses patented sensor-fusion technology that combines data from cameras, ultrasonics, and radar into a single, 360-degree view of the world. It uses this information to automatically and smoothly slow a power wheelchair to a stop before it collides with objects or drives off steps or curbs.
"We are thrilled to partner with Permobil to open the world of safe and connected power mobility to even more people," said LUCI co-founder and CEO Barry Dean. "We started LUCI's compatibility on Permobil wheelchairs first because that is what my daughter Katherine drives. So when we thought about how to best serve our nation's veterans, the quality reputation of Permobil's products and team, as well as their market leadership in the VA, was the clear place for us to start."
After its launch this summer, LUCI was named one of TIME magazine's Best Inventions of 2020 and Popular Science's "Best of What's New", received Mobility Management magazine's Smart Technology of the Year award, and a CES Innovation Award.
While the agreement makes LUCI available to individuals using power wheelchairs at any VA location, the initial roll out will focus on supporting clients and clinicians at the VA's 25 Spinal Cord Injuries and Disorders Centers (SCI/D Centers). Permobil sales training will take place this month and demos will be available in February. Clinicians interested in trials of LUCI for their veteran clients need to discuss it with their local Permobil sales representative.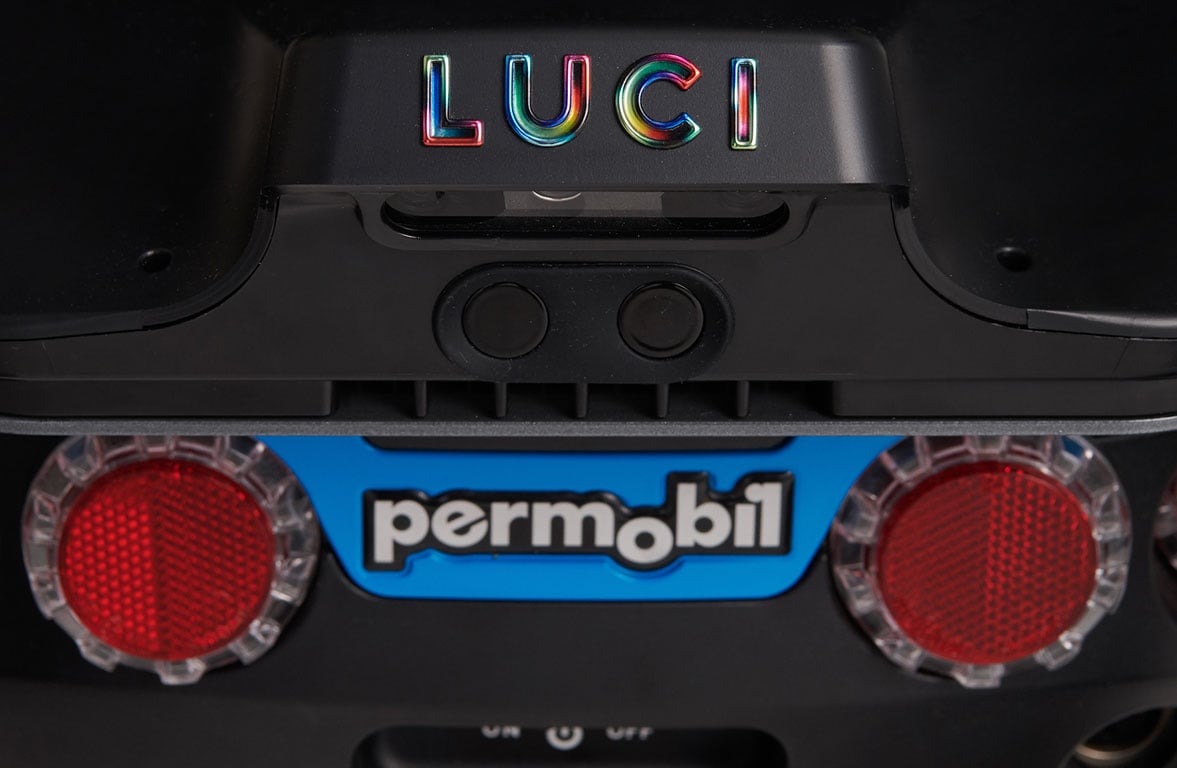 About Permobil
Permobil founder Dr Per Uddén believed that helping people achieve the greatest level of independence is a basic human right and, for over 50 years, Permobil has held fast to that belief. Permobil is proud to be the global leader in advanced clinical rehabilitation technology, and we are dedicated to better understanding our users' needs and improving their quality of life through state-of-the-art healthcare solutions. Today, these solutions include the most advanced power wheelchairs, seating and positioning products, power assist, and manual wheelchairs. Permobil is owned by Patricia Industries, a subsidiary of Investor AB, and is headquartered in Sweden. Permobil has 1,600 team members in more than 15 countries around the world. For more information regarding the company's storied history and complete product line visit permobil.com.

About LUCI
Based in Nashville, with R&D headquarters in Denver, LUCI was founded by Barry and Jered Dean, brothers who were driven to innovate from personal experience, and committed to creating change for people living with disabilities. LUCI has received the following industry accolades: TIME magazine's Best Inventions of 2020, Popular Science "Best of What's New" featuring 100 greatest innovations, a CES Award of 2020 and Mobility Management magazine's Product Award. Learn more at LUCI.com.
---